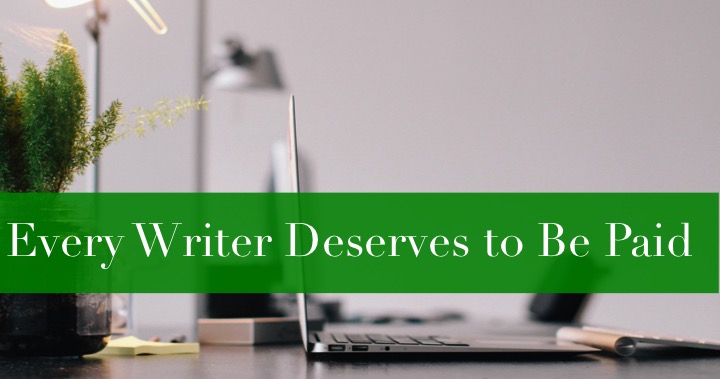 Written by Leanne Flynn
Since I was very young, I have wanted to be a professional writer.  As a child I was fascinated with communication. A pen and paper were all I needed to create fun and games. I was a founding member of our university Literary Society and did have some poetry published in our school magazines, and I was hired as a researcher one summer to hunt the grail. Sitting in the dusty old locked part of the University library, I hunted through ancient looking texts for references to the cup in Celtic literature. In many ways, that job never ended, and I suppose I still seek cups wherever I go. That quest motif guided my studies and gave me an extra devotion to doing my very best in any job that I took. I retired from teaching in 2009 due to illness, and with my health benefits canceled, I had just not quite enough money to be comfortable. Freedom With Writing has changed all of that in just two short months!
How I Started My Applications For Writing Online:
I signed up for email newsletters from Freedom With Writing almost a year ago. I must admit, I didn't often read the newsletters. A few months ago, I was moved to read an article that talked about several online writing forums. I didn't think I had the skills or knowledge that were required, but thought I'd give it a try anyway. With most of my personal writing still stored a few towns away at the high school where I used to teach English and Creative Writing, I had to apply with only my most recent work. I would recommend that anyone who is beginning the application process have a wide variety of their own writing samples available to make that process much easier. Create a folder of your best writing, and have ten to twenty pieces ready before you sign on to apply. Have a look to the categories of writing ahead of time and organize and add to your application samples accordingly.  The companies that I chose to apply to were recommended by Freedom With Writing, and they included Scripted, iWriter, and Crowd Content. I also have an account with Hubpages, but have not been using that for income.
What Did Not Work Out For Me, What Worked Right Away and Why I love These Writing Platforms!
I have not yet been accepted for a specialty with Scripted. My first application was to "occult" and that application was rejected. I focused on philosophy, likely not a huge demand for assignments in that field. The rejection was kind and the explanation included a fairly detailed analysis of the writing samples I gave. You must provide a 200 word sample that is guided by a prompt that they provide, plus samples you design yourself on the topic. My second application has not yet been reviewed. There is a lengthy list of specialties to apply for including travel, business, law, food, entertainment, occult and much more. After you sign up with Scripted, you have to apply separately for each area of specialty. Although you can see the writing jobs available, you cannot pick the job up unless you have been approved in that specialty. Don`t be discouraged when you are rejected for a specialty, and do continue applying to all specialties that match your skills and interests. iWriter is a completely different writing environment. The application process is fairly simple. You provide two samples of your work, and those samples determine whether you are hired- no need to worry about applying to specialties. The downside of iWriter is that the start pay is very low, and you have to complete quite a few assignments before you have access to higher paying assignments. One beautiful part of iWriter is that you can see all jobs available, so you have an understanding of what the higher paying jobs look like and how often they are available to writers. Crowd Content provides a great writing environment and I was pleased to be accepted as a 2 star writer, so I guess I had a head start with that company. Your rate of pay is determined by a star rating, from 1 to 4 stars and you only have access to the jobs at and below your star level. Crowd Content is a very organized writing platform. It is ghostwriting, so you aren't getting your own name in print, but the learning opportunities and opportunities for advancement appear endless! Quick turn around time is very important with Crowd Content, and most assignments are a one day turn around. I love the opportunity and challenge of that quick deadline. I`ve only been a professional writer for about four weeks, and so far I`ve completed over 125 assignments on topics as various as technology, travel, decorating, education, poetry, press releases, product descriptions, and blog articles.
What My Work Schedule is Like Just Two Months After Starting Applications:
Freedom really can be achieved with writing! My schedule is flexible, and I have a wide variety of topics and styles of writing to choose from every day. I check my Crowd Content page in the morning, see what's available and I have a maximum number of 5 articles that I can schedule at a time. Most will have a one day turn around time. I try to choose diverse assignments, and watch the word count that I am scheduling carefully. If there are any direct orders or team orders I book those first. If there are 50 word assignments available, I try to choose at least two of those and complete them right away. That keeps my turn around time high and maximizes my chances of remaining in the bonus pay. I note what assignments require research and start planning the research immediately. I like to use Google with tabs and line my research pages up before I start writing.  I can take a break and enjoy a short walk whenever I like. I make sure to check my email each morning in case there are any messages from any places I've applied to, and I take a moment or two to check assignments available with iWriter. I like to spend part of each day planning a new application, right now I am still applying for different specialties with Scripted, and I do some research about other writing opportunities.  I now get direct orders from several clients, and I have more work available than I can complete! The icing on this beautiful writing dream come true has been direct orders for writing love poetry. Grail found again! I am now a real professional poet; that dream has come true   And in just two short months, your dream of being a professional writer can come true, too! My heartfelt thanks to Freedom With Writing!