By Jason Hewett
I was 25 years old, working full-time and very dissatisfied with an entry level marketing job in New York City. Opportunities to grow within the company shrank as positions were eliminated, and I started to sense it wouldn't be long before I would be laid off as well. At that point I knew I wanted to write for a living, ideally as a remote freelancer, but I didn't know how to make that possible.
The main thing that was holding me back, I felt, was that I didn't have enough samples or a portfolio to showcase my talent, so I started scrambling to write spec pieces for imaginary clients before actually pitching.
Then I learned from online classes that although it's certainly useful to have samples, they aren't always necessary. The most important part of the pitch is the pitch. Sometimes clients will hire you for your ideas alone. So where to find new clients?
Both the classes and my personal experience told me to stay far away from content mill sites like elance where almost everything pays $0.01 per word or less, so I started looking up ads on places like problogger.com and pitching to anything and everything that interested me. One of the most intriguing projects was writing blogs for a movement to plant trees in Israel. It sounded familiar, and like something I could write about. I responded to the ad with this pitch:
"Hello,

I've heard of this movement and would love to provide content for the client. I am Jewish-American myself, my maternal ancestors were from Jerusalem, and I am very familiar with the faith and values of Jewish-Americans as well as environmentalists who are interested in being part of a great movement.

 I've taken some time to think of six potential article topics and subjects, if this look to be on the right track I'd love to take the next steps with you on this project.

[Then I listed 6 possible topics]

Thanks so much for your consideration!

Best,

Jason
Within few days I got a response. They asked what my rate would be for an article 1000-1500 words to try one of the 6 article topics I suggested.
I did a lot of research to try to come up with a good rate, and looking back I probably could have asked for more. The best copywriters can pull down as much as $1.00-2.00 per word, and the cheapest rates I've ever seen go for less than one cent per word. I wanted to make more than the minimum wage in New York City ($13 per hour) but I didn't want to ask for too much given my lack of experience and get laughed out of the room. I figured the most I could as for was around $0.07 and the least I'd be willing to work for would be $0.03. So I met myself in the middle and asked for $0.05 per word.
Deal, they said. For all six articles. Looks like I could have asked for a lot more after all.
In hindsight I probably should have. Each article took way more research than I had anticipated. That said, I'm relatively new to this type of writing and self-taught, so I can't knock out quality work as quickly as veteran copywriters can. I was able to write the sixth article much faster than I did the first.
This was a very professional and trustworthy client, but I also should have gone over revision policies and deadlines–more experienced copywriters always address these matters early on I'm sure. But everything ended up working out fine. I was able to work at a steady pace on each article during lunch breaks or at home. They liked the first draft, which was close to 1,000 words. There was some feedback and minor revisions, but they were very enthusiastic about the direction I had taken and the revisions were easy to implement.
The position at my full-time job ended up getting eliminated just before my first article was approved. Once the client announced it was scheduled for publication, I created an invoice based on a free online template which included the word count, rate, and all my billing information. They put me in contact with HR, I signed a w9, and the payment was processed right away–the client offered to mail a check or use ChaseQuickpay and I chose the latter. I sent invoices once the articles were approved and met every deadline we agreed on–they asked me when I could get the articles done and I'd usually gave myself two days to tackle each project (so that I could take on other work and go to interviews) and we've had a wonderful working relationship. For the six articles I've collected more than $300 and a gained a relationship with a client that will likely lead to more work.
I'm proud of the work I've done for this client and hope to continue working with them in the future whether I freelance or find a full-time copywriter type position. I'm very grateful to be starting out at $0.05/word which is a healthy entry-level rate according to most experts and works out to roughly $15-17 per hour. For future projects I would feel comfortable increasing the rate, but also turn out drafts faster than I would if I were working full time. This opportunity has shed a lot of light on the possibility of an alternative to the office grind; I will miss the salary but with a couple projects like this, I'll be able to support myself while living modestly in Brooklyn.
---
Jason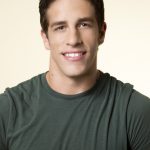 Hewett is a versatile writer who has found success across many genres; his favorite being comedy. The coolest things he ever wrote were with the thousands of students he met in Florida while on the 2016 Playmakers Tour. He also wrote was a documentary for LabTV which became a semi-finalist in Tribeca Film festival 2014. Jason's work can be found in blogs like Gluten Free Philly, The Black Sheep, Linkedin, and on his website Jasonhewett.com. Jason graduated from the University of Delaware with a BA in Creative Writing and Spanish. He currently lives in New York City and can be reached at jasonmhewett@gmail.com