The Mongol Derby That Transformed My Freelance Writing Career
For more than 20 years, I worked as a newspaper reporter at weekly and then daily newspapers. In 2015, as papers started trimming down their newsrooms, I decided to become a freelance writer and work from home my home in Anderson located in Anderson County, part of the Upstate of South Carolina. In the beginning, it was rough going. I was lucky if I made $700 a month, and I was dependent upon writing for local colleges and their marketing departments for assignments.
That turned around when I fell in love with a story and was able to market it to several different publications which I then turned into consistent writing gigs.
In March of 2016, I was writing for a local magazine that came out every other month. A friend of mine was the publisher and she paid me a nickel a word for as many as three articles per issue. One day, the publisher emailed me press release and asked me to see if I could find a story in it because one of the women mentioned in it came from the Anderson area.
The press release concerned The Mongol Derby, and a woman from Anderson County, Clare Summers, who was participating in the race. The Mongol Derby is a 10-day, 1,000-kilometer race across Mongolia on semi-wild horses. I was intrigued by the race from the moment I read the press release, and I knew I wanted to write about Clare.
The Mongol Derby isn't anything like the Kentucky Derby. There's no glamor, no roses, no mint juleps in sterling silver cups. The Mongol Derby is 10 days of balls to the wall riding with only 11 pounds of supplies with each rider – including their sleeping bags, cold weather gear and water. Riders trade horses every 40 kilometers, to ensure the safety of the horses, and spend their nights either in their sleeping bags in the countryside, or in the houses of Mongolian people along the way. Along the way, riders face weather extremes – from below freezing mountain ranges, to burning hot deserts, wild dogs, bandits and possible injury. In 2015, 11 of the 43 riders from around the world dropped out of the race due to injury or illness.
But Clare Summers was one of the few people from America who was going to be in the race. At 59, she was an endurance rider, competing in 100-mile races throughout North and South Carolina, a hobby that she indulged in on weekends away from her job as a physical therapist.
I pitched the story to my publisher and she decided to run it in the August issue, the same month as the race. That meant I had three months to work on the story. I called Clare and we started talking. There were two other women from South Carolina, who were also in the race, as well as another woman in North Carolina, and several others across the country. The more I talked to Clare and the other women from South Carolina, the more interesting the story got.
In April, I wrote a pitch letter for the story and researched publications in and around the cities where all eight of the Mongol Derby riders came from. I customized the pitches for their respective rider and publications and sent them out en masse by mid-April. In all, I sent out 25-30 pitches.
The pitches were written to grab an editors' attention from the first line. For Mountain Xpress, a weekly newspaper in Asheville, North Carolina, the pitch went like this:
For 10-days, 38 amateur horse riders from around the world will travel to Mongolia to take part in the Mongol Derby. The 1,000-kilometer race recreates the routes taken by Genghis Khan's postal carriers, and pits riders against themselves, the elements and each other. Equipped with 11 pounds of supplies (including their sleeping bag and GPS), the riders must make it across Mongolia without the luxuries of modern life, like electricity, running water and hotel rooms.

And 54-year-old Marianne Logue Williams of Tryon will be one of them.

Unlike those three American derbies we all love to watch, this one doesn't feature roses, or fancy drinks, or even a television audience. This one features sleeping in urtuus or the homes of Mongolians along the route, eating goat meat and noodles for dinner when the riders can get it, and surviving weather extremes that run from 100 degrees in the Mongolian desert to below freezing in the mountains. Along the way, riders may face everything from dehydration, being chased by wild dogs, being thrown from horses or bandits along the trail.

It's the world's longest and toughest horse race, the winning of which will leave the winner with little more than bragging rights and saddle sores.

I propose an approximately 1,500- to 2,000-word article for Mountain Xpress focusing on Williams and the race, while looking at her experiences riding in North Carolina, and how they have influenced her decision to partake in the race, as well as added to her experience in being able to run it. I am able to provide photographs as well.

The race takes place in early August. I could be finished with the story by early July to run prior to the race, or by August 22, to run post-race.

Thank you in advance for your time and consideration.
From those pitches, I received three more assignments from three different magazines, including Mountain Xpress. Negotiating rates and deadlines via email, I worked with each publication to make sure each story was unique and geared to their audience. I treated each of those assignments as an audition for more work, making sure I communicated regularly with editors and doing everything I could to get good art and write stellar prose. I ended up writing two 1,500-word pieces, and one 800-word piece, not including the piece I wrote for our local magazine. The pieces ranged in price from $250 to $650.
After publication, I made sure to follow up with each magazine, and later to pitch them another story. Because of this, I was able to turn each of those assignments into regular gigs, and I now write an article a month, on average, for each of them. With one publication, I am now assigned stories for different sections of the publication, on an almost weekly basis equating to about $500 a month.
Still, with each of those stories, I treat each assignment as an audition for the next one. I meet deadlines, edit copy thoroughly before I submit it, fact check and keep meticulous notes (even if they are in handwriting only I can read). I respond to emails from editors within a few hours, and respond to phone calls as soon as I get the messages. I also have an extensive list of public relations professionals who regularly send me story pitches that I am always assessing to see if they aren't something I can turn into a pitch.
I was also able to use those publications in my resume and clip links to get more clients. I now have clients across the country, from Florida to Minnesota, and from New York to Idaho. I average about $4,000 a month in billings and have turned my freelance writing into a company with my own back office support and one part-time intern.
I once read in Writers' Digest that the key to freelancing was being able to sell the story to multiple publications. By using that tactic, and tweaking it for my clients' needs, I've been able to use one press release to write for several publications, and to cater the resulting articles to pieces that not only inform and educate, but sell me as a writer to editors across the country.
---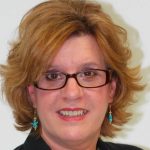 Liz Carey is a freelance writer working from her home in South Carolina, and sometimes from the road. As an investigative and in-depth reporter, Carey won more than 30 awards for her writing on a local, statewide, regional and national level, and ruffled more than a few feathers in the process. Now, she writes for several magazines and newspapers, as well as several digital publications, across the country. An author and a blogger, Carey recently started her own podcast – Small Towns, Big Stories – which she hopes to turn into a vehicle for her dream of buying an RV and writing stories about small towns all over the United States. She is currently working on her third book, an in-depth look at the transition to the automation economy.