Freedom With Writing Presents:
10 Fiction Markets Paying $50 to $1,000
These magazines pay $50-1,000 for fiction. Some magazines also accept other genres, like nonfiction and poetry. One call is for novella-length stories. A few of the submission calls are themed. – S. Kalekar Uncanny Magazine This award-winning speculative fiction magazine will open for flash fiction submissions on 1st February; there is no deadline given yet....

Sincerely,
Jacob Jans
Recent Articles: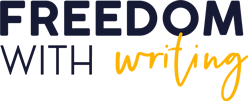 2508 Park St, Bellingham WA 98225
Don't want these emails anymore? Permanently Unsubscribe