Freedom With Writing Presents:
32 Contests, Grants, and Fellowships for Writers (Up to $66,000)
These are prizes for writers of fiction, nonfiction, poetry, and for journalists. The prizes range up to approximately $66,000. They are, very loosely, categorized by geography. – S. Kalekar PRIZES OPEN FOR INTERNATIONAL SUBMISSIONS (Also see the Europe and Commonwealth category) Ginsoko Literary Journal Flash Fiction Prize They want fiction, of up to 1,000 words,...

Sincerely,
Jacob Jans
Recent Articles: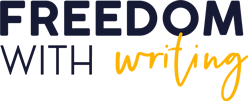 2508 Park St, Bellingham WA 98225
Don't want these emails anymore? Permanently Unsubscribe