Paid Publishing Opportunities for Writers
So you can pitch, publish, and get paid...
Maecenas sed ante pellentesque, posuere leo id, eleifend dolor. Class aptent taciti sociosqu ad litora torquent per conubia nostra, per inceptos himenaeos. Praesent laoreet malesuada cursus. Maecenas scelerisque congue eros eu posuere. Praesent in felis ut velit pretium lobortis rhoncus ut erat.
Want to write for us? Read our submission guidelines.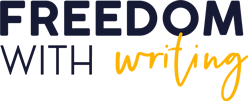 Freedom With Writing
Permanently Unsubscribe