Paid Publishing Opportunities for Writers
February 5, 2023
10 Fiction Markets Paying $50 to $1,000
Short stories wanted! Deadlines are approaching.
Keep Reading...
29 Calls for Pitches Directly from Editors (Up to $1 Per Word)
The latest calls for writers, directly from editors.
Keep Reading...
10 Full Time and Remote Jobs for Writers, Editors, and Journalists
Jobs with CNN, The New York Times, GQ, The Atlantic, and more.
Keep Reading...
34 Writing Contests, Prizes, and Fellowships for Writers (Up to $80,000)
Free writing contests and funding opportunities for writers. No entry fees or application fees!
Keep Reading...
20 Calls for Short Stories (Paying $50 to $600 Per Story)
These magazines/anthologies publish fiction. Some magazines also accept other genres, like non-fiction and poetry. Some of the calls are themed, and they are in the second half of this list. Deadlines are approaching quickly.
Keep Reading...
Sincerely,

Jacob Jans
Editor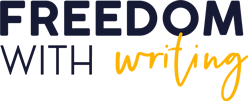 Freedom With Writing
Permanently Unsubscribe