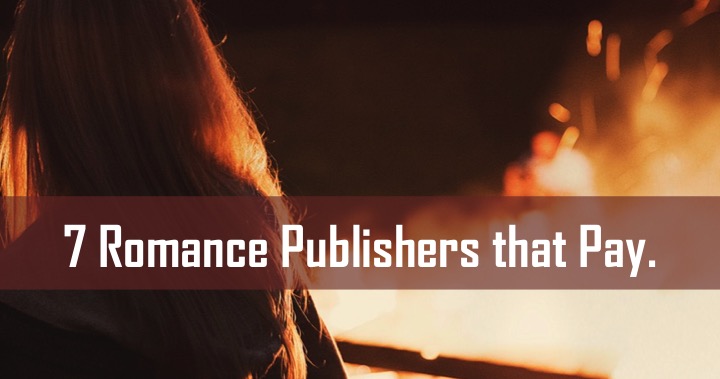 With the anticipation and subsequent marketing surrounding the "50 Shades of Gray" books and movies, one thing is certain: sensual romance stories sell, and sell very well!
Here are 7 marketplaces that may get your sinfully sensual story into print now. I've tailored this list to include markets that are great for beginning writers as well as established authors. I looked at every angle I could think of from royalty payers, to those offering hefty advances against royalties, to those that offer quarterly payments.  My goal was to objectively explore every possibility for the aspiring erotica and romance writer.
1. Heroes & Heartbreakers, an online romance marketplace. First, you need to know they want the full Monty up front, so don't bother with a query it will only get on their nerves. They desire full short story submissions of 15,000 – 30,000 words and novellas of 30,000 – 50,000 words. They also want the category-length included with submissions. They are looking for original stories (not previously published works), not confessions, nor non-fiction types and they pay $1,000 – $2,000 advances (depending on word count) against a 25% royalty. For more information on submitting your work please read their guidelines.
2. Shades of Romance Magazine (SORMAG), an online romance marketplace. This quarterly published urban romance magazine caters to multi-cultural audiences. They feature short stories packed with upbeat, positive, feels good romance. While all genres are considered, you'll want to leave the erotica and graphic sex under the doormat for this publisher. They take steamy, but not HOT and STEAMY! They are currently looking for romance submissions 500-1500 words in length. You'll also want to prepare a strong query letter ahead of submissions. Payment is $25 US upon publication (or within 30 days). For more information on submitting your work please read their guidelines.
3. Phaze Publishing, an online romance publisher. This is an online publisher featuring erotic romance, eBooks, print and audio books. They always seem to be open for quality submissions. Phaze has grown exponentially since their November 2004 launch, expanding to over 800+ titles at present. They are in need of women's romance and erotic works from 5,000 – 150,000 words in virtually every subgenre you can imagine. They particularly need strong and passionate leading characters that experience intense sensually tense situations flowing through a well-executed romance laced plot line. No beasts, the undead, or under aged need apply. Just lustful, sensually consenting adults please. They want your full manuscript so leave off the query here. Sticking point is – they are a royalty payer only, with no advance possibility. Here are their guidelines.
4. Crimson Romance is an online digital publisher. This online publisher of arousing romance is open for submissions in the subgenres of: romantic suspense, contemporary romance, paranormal, historical and spicy romance. They need fresh works not previously published. They are looking for both full-length works from 50,000 – 90,000 words and romantic short stories from 10,000 – 20,000 words. They seek sensual stories oozing with well written titillating details. They need writers who can take on a commanding presence online and market themselves well. You'll want to query first and include a 3-5 page synopsis of your work. Royalty payer. Please see: their website for further details.
5. Ravenous Romance, digital eBook and short story publisher. These purveyors of erotic romance are in need of novels and short stories in all subgenres. They enjoy the experience of working with a polished first time author looking to make their first romantic title happen. Compelling, passionate, sensual strong writing founded on an endearing love story is what will make them take note. They want novels from 50,000 – 60,000 words and short fiction between 2,500 – 5,000 words. Got a novella under 15,000 words? Query Ravenous Romance with the idea, they may consider it. These are royalty contract payers. For further information see their guidelines.
6. New Concepts Publishing, an online eBook publisher. These are masters of erotica and are looking for writers at all levels from beginners to the well-seasoned. They have a well-rounded subgenre set from historical romance, contemporary, suspense, and fantasy to paranormal and short stories. What you need to be is unique. Add unexpected twists, pace tightly and dialogue powerfully to impress these folks. Some of their authors earn up to $10,000+ per quarter depending on marketability and royalty fee structure. For guidelines and further details see: their guidelines.
7. Totally Entwined/Totally Bound Publishing, an online eBook, short story and blog spot. This is a scorching hot erotic romance destination. They are currently seeking erotic romance works between 10,000 – 100,000 words. They have a plethora of genres for you to expand your sensual horizons in from Action/Adventure, bondage, crime/mystery, contemporary, fantasy, older woman/younger man, suspense and more! They are in particular need of well written stories that have a 'secret' for their new and exciting, "What's her Secret" imprint. These are the stories that you whisper around the water cooler – heroines with a secret life on the side that make them irresistible and sizzling hot. They want beyond spicy, they want Ghost chilies hot! Royalty Payer. Please see their complete submissions guidelines and editor contact information.