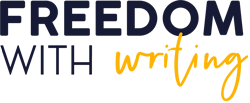 We send you writing jobs!
Check your email for your first set of companies with writing jobs, plus the guide that gets you started.
(You might need to check your spam folder)
We're like a magazine. Competely free, and delivered via email. We send you reviews of companies and the best articles we can produce. We've already sent you 3 companies hiring writers now.
We help writers get jobs and build professional writing careers. All you have to do is check your email
(And maybe your spam folder)
Everything is completely free.
Check your email now!
We've sent you 3 companies with jobs for writers, and a guide to getting started.