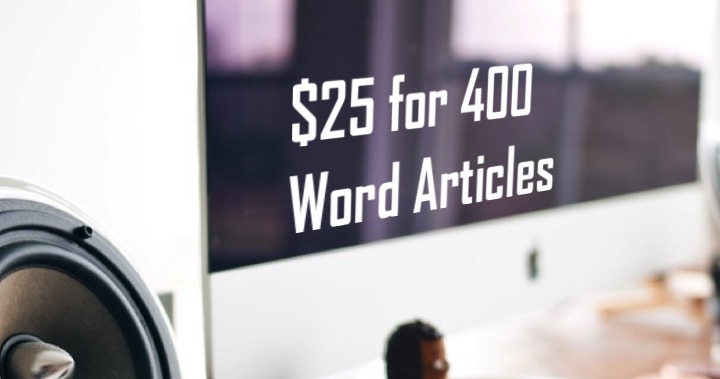 Media Shower is a writing platform with hundreds of assignments available for writers. They pay up to $25 per 400 words. They have a great reputation, and are known for supporting their writers. If you're looking for more paid freelance writing work, keep reading.
Consistency, reliability and professionalism define Media Shower, and it's routinely been a heavy, critical "egg" in many freelance writers' baskets. Its attribution to linear topics, writer-and-editor creation and historical merit have identified Media Shower as a great freelance writing platform.
Its dedication to cut-and-clean writing, processing and paying tactics are invaluable for any aspiring writer, and its visibility is incredibly compelling for any young professional seeking reliant work free of hidden costs, scams or exploits.
Company Overview
Where did Media Shower Come From?
Again, Media Shower's historical merit drives its credibility. No—it isn't a bidding platform. No—it isn't filled with long processes contingent upon gaining money through its writers' sapped return on investment.
Media Shower has been available for roughly ten years, and it's operated by John and Jade Hargrave. Media Shower was designed for, and consistently serves, individuals and businesses seeking worldwide blog posts and articles.
How Does Media Shower Work?
Media Shower's effective Content Engine provides clients with SEO-effective, enticing content. Link building, keyword utilization and quality are its chief boons. However, writers shouldn't be deterred by its dedication to keyword-heavy content. Media Shower is not a content mill by any means.
In fact, its process is contingent upon writers capable of creating compelling content capable of increasing a client's ratings, traffic and connectivity. Clients discuss their content needs with Media Shower operators, and they place orders in bulk, in singles or in mixed packets.
On the writer's end, jobs take the "inbound" approach. Needed blog posts and articles are governed by Media Shower's platform, and writers receive jobs directly. This process, for some, isn't ideal—as writers often operate upon their ability to choose their own assignments. Media Shower's process, however, is governed by its "Order it, forget about it, receive it," mentality. Their ability to pay writers well relies upon their ability to deliver content quickly, granting clients quick access to blog content.
Writer Opportunities
The Writing Process: How to Get Jobs
So, why is Media Shower suitable for writers? A variety of reasons exemplify the platform's "high end" quality for individual content providers. In short: Media Shower is heavily client-centric. This isn't a bad thing, either, as writers often enjoy the cut-to-the-chase aspects of Media Shower. It's a nice change-up from normal, intensive writing job searches.
Firstly, writers will love Media Shower's quick-cut, direct work mentality. Writers needn't sit around, honing their search skills while clicking their browser's refresh button. Rather, Media Shower hosts contact writers, send them work, and review submitted material via the site's editors. Content is revised as necessary, it's accepted and writers are compensated for their work.
The Pay
Of course, writers intend to place their resources in platforms willing to pay well. Media Shower pays $25 per 400 to 500-word posts. Both minimum and maximum word counts pay the same amount.
At approximately five cents a word, Media Shower's direct access platform is ahead of most writing platforms. However, their writing quality is contingent upon quality. Well-researched material and photo attribution is required, and revision completion is a requirement.
Again, writers are "credited" their owed amount upon article completion, and their accrued payments are sent to respective accounts in one of three ways, and on the 10th of every month:
PayPal
Direct bank transfer
Check (For U.S writers only)
Payment conversion costs should be noted here. Writers opting to be paid in non-American currency should consider PayPal payment, as banking conversions won't apply.
Promotional Opportunities
Of course, any writing platform's perks and amenities aside from monetary compensation come from direct promotions and publication opportunities.
Media Shower clients can opt to feature a content writer's name on their blog. That's right: Media Shower writers can garner personal attribution on external blogs. This is available due to Media Shower's heavy marketing approach; they value their services upon link building, Google connectivity and traffic sourcing. Writers creating content within their realm of experience hold higher viewer value. Their delivered content is worth more.
So, Media Shower's writers, while mostly receiving work, are selected for jobs on a per-experience basis. While this process isn't too intensive or intrusive, editors commonly send their writers to clients seeking work similar to previously completed assignments.
How to Sign Up
Media Shower's application process is simple. Writers access media Shower's website sign up portal, located at the bottom of their home page. Once writers access the portal, they apply with their name, address and similar, relevant information.
Then, they include a brief cover letter, their normal per-word pay and their freelance experience. This application is sent to Media Shower, and representatives contact the writer, via email, within a couple days. The application process is finished with a paid, written sample for $25, and the writer is accepted upon their quality.
Media Shower's Reputation
For Clients:
In general, Media Shower holds a solid reputation. Clients love having access to quick material, and image attribution, research and well-crafted articles personify Media Shower's client allure.
Media Shower is in great standing online, too. It doesn't scam writers, and it doesn't scam clients. Its provided work is high quality, and it hosts some big-name clients. Overall, Media Shower is seen as a great content provider for aspiring businesspeople, entrepreneurs and companies seeking inbound marketing solutions.
For Writers:
For writers, Media Shower is relatively overlooked, and for a few reasons. Their once-per-month payment program isn't popular for writers needing immediate compensation, and their payment methods may not excite writers operating on a paycheck-to-paycheck basis.
Additionally, work may dry up for writers. Due to the heavy focus on editors to provide work, writers may feel they're being controlled by an agent, rather than having control over their workflow. However, Media Shower's pay and writer attribution provides an adequate payoff.
Personal Experience
Reputation aside, I've personally found Media Shower effective for writing. However, aspiring freelancers are urged to avoid making Media Shower their "primary fiscal egg", as the platform won't sustain many writers as a sole source of income.
That said, Media Shower is incredibly reliable when work is available. The pay is great, and the opportunity for external attribution is nice, too. Media Shower, for me, has been a great "ace in the hole" platform. One-month payments aside, forgetting about a hefty Media Shower check on the 10th is nice, and their work is relatively easy to complete. All in all, I recommend Media Shower to other writers.
Overview and Conclusion
Media Shower pays well, and its 400 to 500-word articles are completed with ease. Profile management isn't demanding, and work is delivered—which is swell. Personal attribution, again, is a great opportunity. Dried up work, however, is not.
Monthly writer's meeting are always available, and one of the platform's unseen benefits rests in its great, monthly SEO and social media lectures. Media Shower is always up to date, though it's relatively overlooked by writers seeking bi-weekly, or even weekly, payment. Writers are delivered solid opportunities at Media Shower. Like many other freelance platforms, however, Media Shower is about dedication and consistency.